Other Products to Compliment
DJ Booth
Poseur Tables
LED Wireless Poseur table for hire. Add some colour and a touch of class with the use of LED poseur tables.
LED Uplighters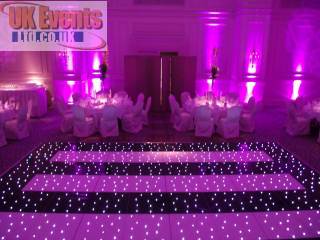 Room Lighting
Wash the walls and completely transform the look of your function room with the use of LED uplighters.
Colour Changing Cube Tables/Seats
LED Cubes
You can use our colour changing LED Cubes as seats or tables to add a touch of class to your event.
Illuminated and Animated Mobile Cocktail Bar Hire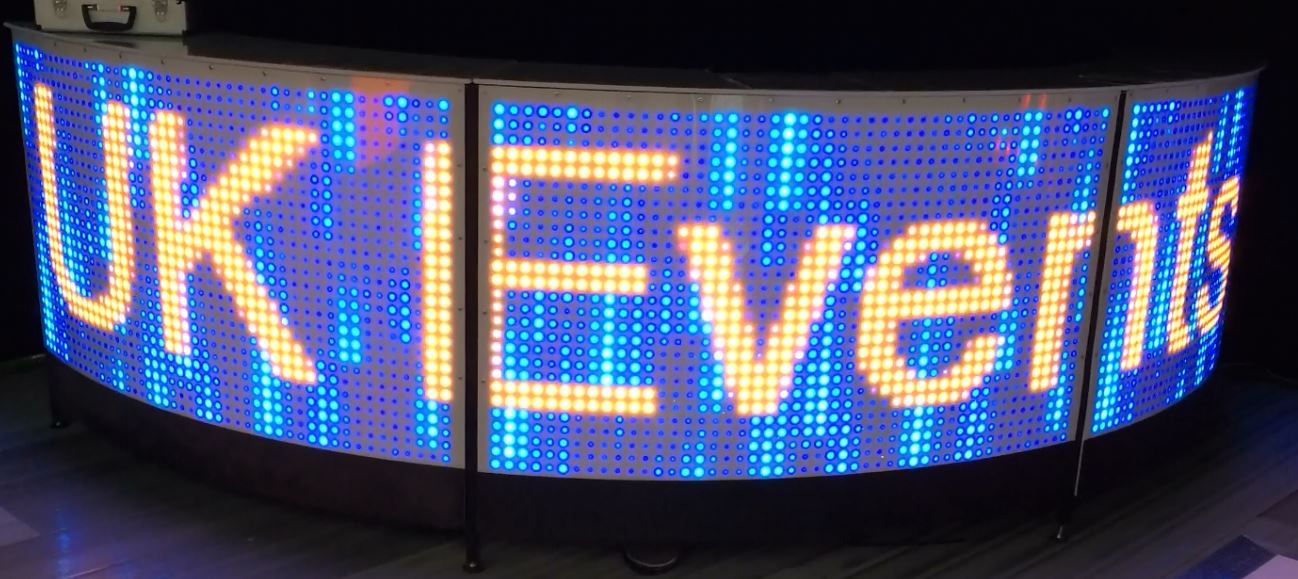 Mobile Events Bar Hire

- LED Bars


New to UK Events Ltd is this complete circular Bar for hire. Illuminated Cocktail bars are becoming more and more popular on events such as weddings and corporate function.

Even newer is our fully animated bar units which can project images, logos, text and live video feed across the front of the bar.

Having a mobile illuminated circular cocktail bar in the same room as all of the entertainment keeps all of your guests in one place preventing the party from spilling our away from the main focus. Quite often when a bar is located in a separate room you would tend to lose a lot of guests who would rather hang out by the bar. Prevent this by placing one of our mobile bars amongst the main attractions to ensure your party is kept together for the whole duration of the event.

Illuminated mobile bars are a great way of enhance the overall look of a function room. It makes a great centre attraction with the benefit of serving a purpose.

Have a look at some of our other LED products which complement our round illuminated LED cocktail Bar.